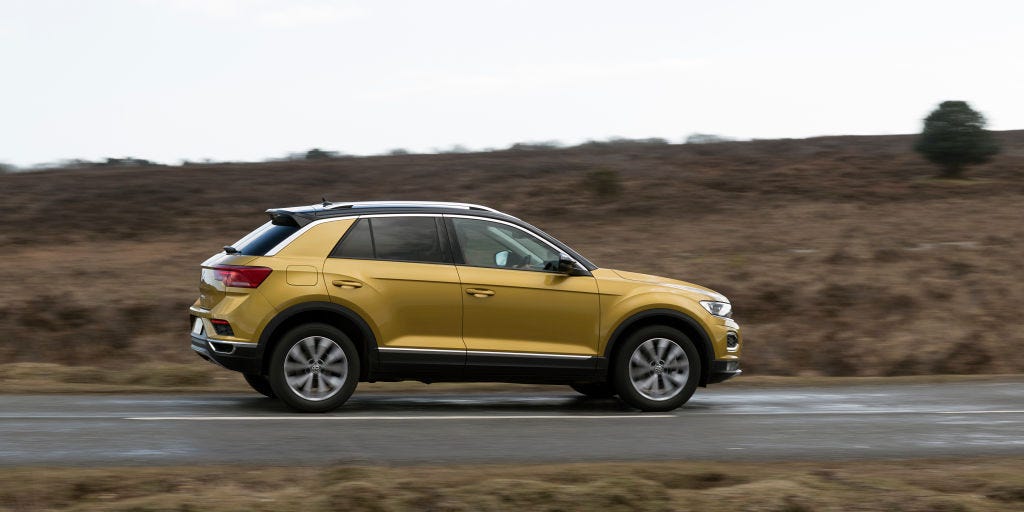 Heritage ImagesGetty Images
Whether you're preparing for a long road trip or looking for ways to simplify everyday life, the right car accessories may help improve your driving experience. This list features some highly-rated products on Amazon.
What Are Accessories for an SUV?
SUV accessories include anything you may use to create a more pleasant driving experience or accomplish a specific task. There's a wide variety of accessories available to choose from based on your needs, and each offers unique benefits. Some benefits of purchasing accessories for your SUV include:
Types of Accessories for SUVs
Due to the diversity of SUV makes and models and driver needs and habits, there's a broad range of SUV accessories available with unique purposes.
Technology
Technology accessories allow you to use your favorite gadgets more easily. Add a dual-port charger to allow you and a passenger to charge your devices simultaneously, or use a Bluetooth FM transmitter or AUX Bluetooth receiver to connect your device to your stereo. Technology accessories may also help you protect yourself as a driver, such as using a dash cam to track your GPS and speed and record driving footage.
Safety
Safety accessories help prepare you to respond in case of an emergency. For example, a car escape tool allows you to break car windows or cut seat belts. Keeping a first aid kit in your SUV also ensures you can treat minor medical emergencies.
Travel
SUV accessories for travel help you maximize the use of your vehicle to make travel more enjoyable. Use a rooftop cargo box, kayak roof carrier, or a bike rack to transport everything you need. Transform your SUV when camping with a car air mattress or an attached tent.
Organization
Organization accessories are especially important for families with children. Use backseat organizers to provide designated spaces for tablets, snacks, and toys, or add bag hooks to your headrests for easy access to your bags. Keep your car tidy with a folding trunk organizer for your essentials and cable clip organizers to separate cables and prevent them from tangling.
Comfort
Choose from a variety of accessories that make your driving experience more comfortable. For example, an office chair cushion or a heated seat cushion may maximize your support and comfort when driving. Consider investing in a back and neck massage pillow to alleviate tension and pain when driving, especially during traffic.
Cleaning
Keep your SUV clean with the right accessories. Clean up spot messes with carpet spot remover, and prevent trash pileups with a tiny trash can that fits right in your cup holder. Handle larger messes, from pet hair to crumbs from snacks on the go, with a wet and dry vacuum with a variety of attachments.
Weather
Prepare your SUV for driving through all types of weather, starting with all-weather floor mats. Protect your windshield with a custom-made ice cover, or remove snow easily with a combination brush and ice scraper. Add car shades to protect your passengers from the sun and heat, or use a windshield sunshade to reduce the effects of direct sunlight on your steering wheel.
Batteries
Battery accessories may help you prevent issues that stop you from being able to start your SUV. A battery charger and maintainer helps you charge your battery, extend its life, and monitor power levels.
Food and Drink
Food and drink accessories make it easier for you to enjoy snacks in your SUV. Attach clip-on sauce holders to your air vent for easy dipping and driving. Keep drinks cool on long trips with a portable thermoelectric cooler.
This content is created and maintained by a third party, and imported onto this page to help users provide their email addresses. You may be able to find more information about this and similar content at piano.io
Most Related Links :
newsbinding Governmental News Finance News