Automobile
Buying New Car Insurance with Grace Period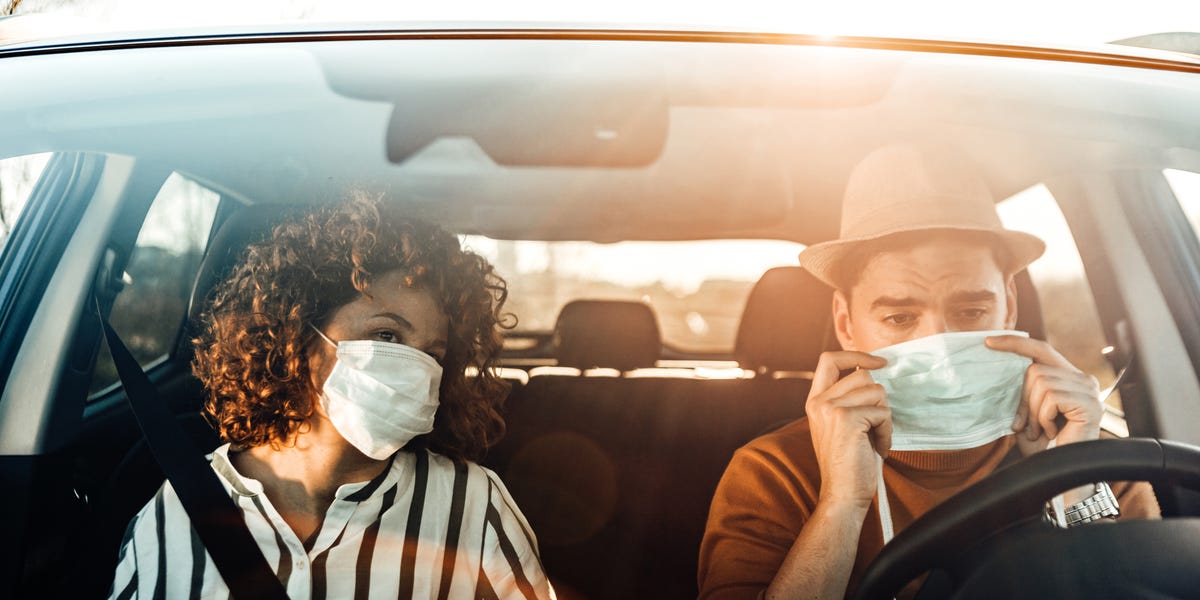 When you buy a new vehicle, you need to insure it before you drive it off the dealership's lot. If you're unable to immediately update your policy for some reason, you may be able to do so at a later time, depending on your insurance company. Find out more about buying new car insurance with a grace period.
How Does Auto Insurance Work When Purchasing a New Car?
In most cases, you don't need to switch your auto insurance to your new vehicle right after you purchase it. Many insurance companies offer a grace period for adding your new vehicle to your current car insurance policy. Typically, you only have to show your dealer proof of insurance to get the keys to your new car, according to Progressive. Even if you don't have car insurance, you can easily start a new policy if you have the vehicle identification number of the car you intend to buy.
If you're purchasing a new vehicle and not replacing your old one, it's essential that you have auto liability insurance. According to the Insurance Information Institute, it's mandatory for drivers to carry liability coverage in every state except New Hampshire. Generally, liability coverage protects you against financial losses in an at-fault accident that results in injuries and property damage. Drivers in New Hampshire are required to show they have enough funds to pay for any losses in an at-fault collision. In Florida, drivers need to have personal injury protection and property damage liability.
If you're replacing your old vehicle, you may not have to immediately insure your new vehicle, says Allstate. For example, if you decide to buy a car on a weekend and your insurance provider isn't available to switch your policy to your new vehicle, some insurers offer a grace period. According to the National Association of Insurance Commissioners, you should be able to drive the car off the dealer's lot under the following conditions:
You're currently the owner of an insured vehicle
You're paying cash for the new vehicle
Your auto insurance policy has a clause allowing you to report the purchase of a new vehicle within a certain time frame.
What Is a Grace Period for Insuring a New Vehicle?
An auto insurance grace period refers to the amount of time you can drive a new car before adding it to your auto insurance policy. You may or may not have a grace period depending on your insurance company. Nevertheless, you need to carry car insurance to drive legally. If you don't have an existing policy, you're regarded as uninsured and won't have a grace period. In this situation, you're required to obtain a new policy before you're allowed to drive your new vehicle home.
Whether or not your auto insurance provider gives you a grace period depends on its policy and your current insured status. If you have an active auto insurance policy, you may have a short grace period during which you can update your policy to include your new vehicle. Your insurer will likely extend coverage to your new car during this period of time in good faith.
If you're purchasing a vehicle from a dealership, you typically have to show the dealer proof of insurance before driving the car home. This is especially true if you're leasing a vehicle because the dealership technically owns the car.
If you're currently uninsured, you'll have to purchase auto insurance before driving your new vehicle. Finding the right policy shouldn't take too long. Typically, a driver can obtain a new auto insurance policy in less than an hour. Many insurance companies are able to provide same-day policies. You can even get a policy while you're at the dealership. In most cases, you should be able to start car insurance coverage after making a down payment.
Make sure you remove your old vehicle from your auto insurance policy as early as possible so that you can avoid hiccups in the event of an accident or claim. When you purchase a new vehicle, your car loan provider may require you to carry more than liability coverage. In most cases, drivers who finance their vehicles also need to have collision and comprehensive coverage.
How Long is an Auto Insurance Grace Period?
In general, the auto insurance grace period lasts anywhere from seven to 30 days, depending on the insurance company. For example, Progressive offers a 30-day grace period. Some insurers may not even provide a grace period. No matter how long you can go without insuring your new vehicle, you should update your policy as soon as you can.
Do You Have a Grace Period If You Buy a Car from a Private Seller?
The same rules apply when you're purchasing a vehicle from a private seller. Every driver needs to carry auto insurance. If your auto insurance provider allows a grace period, they'll extend coverage to your new car until the end of the allotted time. Although a private seller may not ask you to show proof of insurance, it's best to buy coverage immediately after you decide to purchase the vehicle.
What Happens If You Have a Coverage Lapse?
It's important to make sure your car insurance coverage doesn't lapse. If you go without insurance beyond the grace period, the consequences may be serious. You won't be covered in the event of an at-fault accident, meaning you'll be held liable for any damages you cause. Additionally, you'll likely face higher premiums when you reinstate your car insurance.
Coverage lapses are one of the factors insurance companies consider when determining auto insurance rates. If you have a coverage lapse, you may be regarded as a high-risk customer, which can result in more expensive premiums. On average, a driver who has continually maintained coverage for five years pays $216 per year less than someone with no recent car insurance history, according to The Zebra. Therefore, it's essential to avoid a coverage lapse.
Auto insurance isn't only mandatory in most states, but it also protects you against the potentially devastating financial consequences of a major accident. Therefore, even if your insurance company offers an auto insurance grace period, you should try to insure your new vehicle as soon as you can.
Check this out if you need additional information, resources, or guidance on car insurance.
Sources:
https://www.progressive.com/answers/new-car-insurance/
https://www.allstate.com/tr/car-insurance/buying-a-car-on-the-weekend.aspx
https://www.thezebra.com/auto-insurance/coverage/new-car-grace-period-insurance/
https://www.caranddriver.com/car-insurance/a35865225/cost-for-comprehensive-car-insurance/
https://www.caranddriver.com/car-insurance/a35710606/benefits-of-car-insurance/
https://www.caranddriver.com/car-insurance/a35841563/new-car-insurance/
This content is created and maintained by a third party, and imported onto this page to help users provide their email addresses. You may be able to find more information about this and similar content at piano.io
Most Related Links :
newsbinding Governmental News Finance News