Automobile
Cheapest Car Insurance in TN: Everything You Need To Know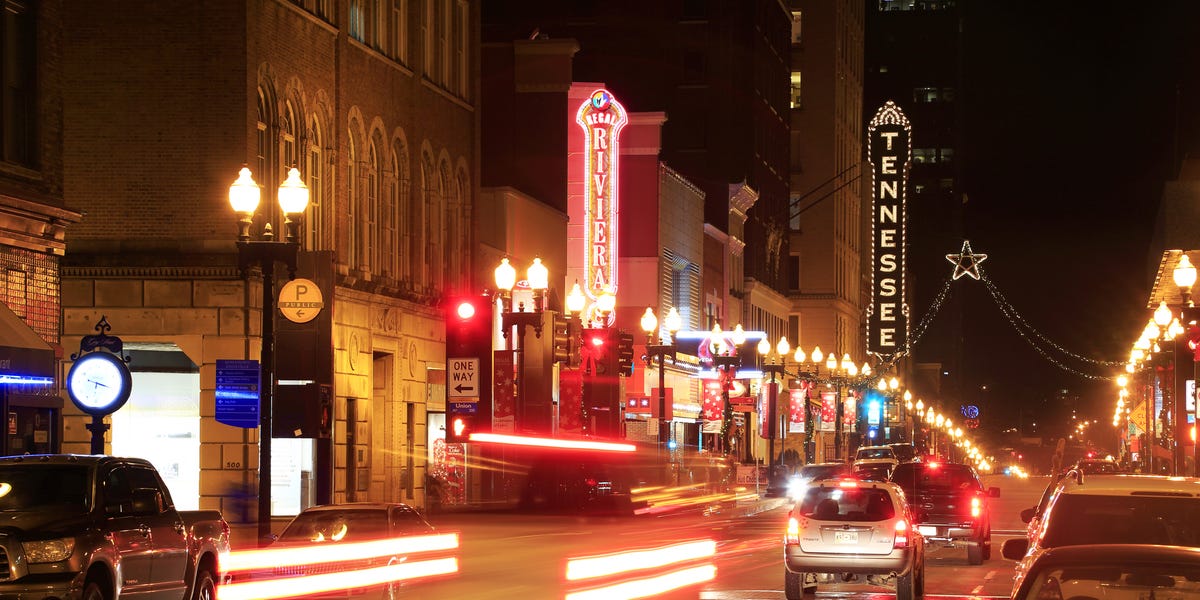 Table of Contents:
– Tennessee Auto Insurance Costs by Insurer
– Tennessee Auto Insurance Premiums by Driver Age
– Tennessee Car Insurance Premiums by Gender and Marital Status
– Average Tennessee Insurance Rates After a Violation or Accident
– Tennessee Auto Insurance Premiums by Credit Tier
– Expensive Tennessee Cities
– Cheaper Tennessee Cities
– List of Insurance Companies in Tennessee
– No-Fault Insurance in Tennessee Information
– Driving in Tennessee
Tennessee Auto Insurance Costs by Insurer
The website ValuePenguin reports that for minimum liability coverage, State Farm offers the lowest average rates to Tennessee drivers. Drivers will pay $509 a year for this type of policy on average across the state, compared to just $361 annually from State Farm. Annual average quotes for minimum coverage from other companies include:
Allstate: $673
Erie: $363
GEICO: $445
Nationwide: $947
Progressive: $473
State Farm: $361
Tennessee Farmers Mutual: $450
The Zebra lists these costs by insurer for the average full coverage premium for a 45-year-old single driver with a good credit score and driving history. This sample driver received these quotes for 100/300/50 liability and uninsured motorist coverage, comprehensive coverage, and collision coverage with a $500 deductible:
Auto Owners: $1123 annually
GEICO: $1029 annually
Progressive: $1048 annually
State Farm: $1163 annually
Westfield: $1061 annually
Tennessee Auto Insurance Premiums by Driver Age
If you are between 16 and 19 years old, you will pay the highest Tennessee auto insurance rates compared to other age groups. Teens in the state pay about $4741. Drivers ages 20 to 25 also have high rates compared to older drivers.
Value Penguin reports that for full coverage insurance, adolescent drivers pay $6262 on average each year, about 300% the rate of $1875 for an adult motorist.
On average, a 40-year-old man who drives a Toyota Camry and has a good driving history will pay about $1018 for an annual auto insurance policy, compared to about $2367 for a high school or college student and $1055 for a driver older than 60.
Tennessee Car Insurance Premiums by Gender and Marital Status
As a single Tennessee resident, you may pay up to $143 more for insurance than a married driver with a similar background would pay, according to Value Penguin. If you are married, you can save up to 25 percent on your auto insurance premium at State Farm in Tennessee.
Average Tennessee Insurance Rates After a Violation or Accident
You will pay about 26 percent more for your Tennessee auto insurance policy with a recent driving violation or claim according to The Zebra. This is less than the average of 32 percent more that drivers with recent claims and violations pay across the United States. If you have no recent violations or claims, you might qualify for a 5 to 10 percent good driver discount.
Money Geek says that drivers with a speeding ticket pay an average of $1233 per year for auto insurance in Tennessee.
Tennessee Auto Insurance Premiums by Credit Tier
Credit score can influence your auto insurance cost in Tennessee. Drivers with poor or average credit scores pay more than drivers who have good or outstanding credit. ValuePenguin reports that drivers with poor credit pay about 30 percent more than drivers with average credit. However, if you fall into this category, you can likely access affordable rates from State Farm, where credit does not appear to factor into auto quotes. According to moneygeek, drivers who have poor credit pay about $1885 for auto insurance.
The Zebra reports that Tennessee drivers experience an increased auto insurance premium of about 15 percent after a speeding ticket, 26 percent after an at-fault accident claim, and 31 percent after a ticket for driving under the influence of drugs or alcohol. With most auto insurance companies, this increase lasts for three to four years as long as the driver has no further claims or violations during that time.
Expensive Tennessee Cities
You'll pay the most on average for auto insurance if you live in Memphis. CarInsurance.org reports that 28 of the 30 ZIP codes with the most expensive policies in the state are in this Tennessee city.
Cheaper Tennessee Cities
The 10 cities with the most affordable auto insurance rates in Tennessee include the following according to CarInsurance.org:
Bristol
Elizabethton
Erwin
Flag Pond
Johnson City
Jonesborough
Mountain Home
Telford
Unicoi
Watauga
List of Insurance Companies in Tennessee
Some of the insurance companies offering policies to Tennessee drivers include Farmers Insurance, Direct General, Cincinnati Insurance, Chubb, Celina Insurance, Allstate, Erie, Liberty Mutual, GEICO, Westfield, USAA, State Farm, Progressive, Nationwide, and MetLife.
No-Fault Insurance in Tennessee Information
According to Compare.com, Tennessee requires all drivers in the state to show financial responsibility. While you can issue a $60000 bond or cash deposit, most drivers decide to purchase the minimum required auto insurance instead.
You must have at least $25,000 of bodily injury liability coverage per person and $50,000 of coverage per accident. The Tennessee minimum for property damage liability is $15,000. However, if you cause an accident that causes damage exceeding your policy, the injured person can sue you for the outstanding amount. For this reason, many drivers decide to purchase more than the minimum insurance.
Driving in Tennessee
Moneygeek reports that many Tennessee auto insurance providers offer discounted rates to military personnel and their families. The state also allows you to temporarily suspend your insurance policy if you must leave Tennessee for a deployment.
You can receive fines and lose your license if you drive without the required Tennessee auto insurance. However, you do not need to insure a car that no longer runs.
If you have a teen in your household who is learning to drive, he or she does not need a separate auto insurance policy. However, you will have to add your child to your auto insurance policy as soon as they earn a driver's license, which will most likely increase your premium rate.
Drivers of all ages can access potential discounts by taking a defensive driving course. The type of car you buy also influences your rates, with lower premiums for safe, affordable vehicles. High school and college students may qualify for good driver discounts.
Sources:
https://www.thezebra.com/auto-insurance/tennessee-car-insurance/
https://www.valuepenguin.com/best-cheap-car-insurance-tennessee
https://www.moneygeek.com/insurance/auto/cheapest-car-insurance-tennessee/
https://www.compare.com/auto-insurance/by-state/tennessee
https://www.carinsurance.org/tennessee/
https://www.caranddriver.com/news/a32107652/the-debate-should-your-teen-drive-a-new-car-or-an-old-beater/
https://www.caranddriver.com/features/g20955601/safest-cars/
This content is created and maintained by a third party, and imported onto this page to help users provide their email addresses. You may be able to find more information about this and similar content at piano.io
Most Related Links :
newsbinding Governmental News Finance News