Automobile
Chevy Traverse Roof Racks: Everything You Need to Know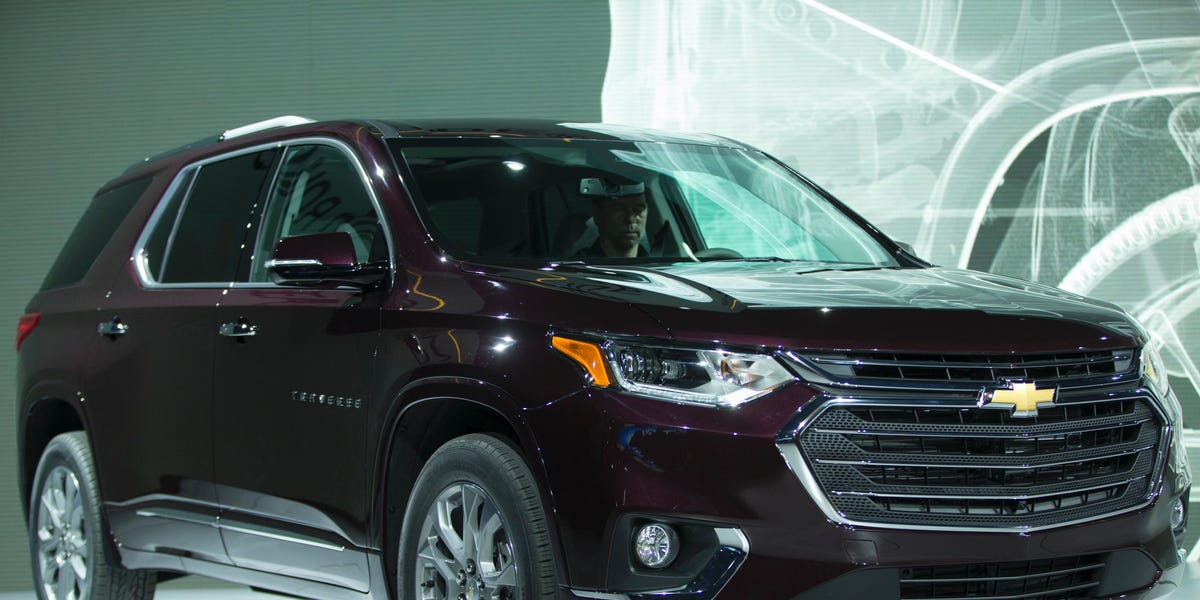 Do you dream of having even more storage in your spacious Chevy Traverse? While this three-row SUV features generous cargo space, adding a roof rack to your Traverse gives you the freedom of adventure. Get ready for cross-country road trips and family bike excursions with our roof rack buying guide for this popular Chevy model.
What Is a Roof Rack for the Chevy Traverse?
A roof rack attaches to the top of your SUV and provides extra storage space. Most rack systems consist of basic crossbars that attach to your Traverse. You'll often hear the crossbars called load bars. Components called towers or foot packs support the crossbars and hold them in place. Brackets known as clips or fit kits attach the foot packs onto your Traverse based on the structure of the model's roof.
Benefits of having a roof rack include:
The ability to carry large, unwieldy items such as kayaks and bikes that will not fit inside your vehicle
The ability to protect your vehicle's upholstery by keeping muddy, wet, or sandy items outside the car, like beach blankets, tents, and umbrellas
Economical adventure and sports travel without having to spring for equipment rentals in every new location
Types of Roof Racks for the Chevy Traverse
Types of racks are based on the type of roof you have on your vehicle. The most common roof rack types include:
Fix point roof racks, used if your vehicle has tabs designed for mounting of a roof rack
Solid rail roof racks, used when you have flush or continuous rails with no gap along the side of the roof. For example, the Luyao Roof Rack Cross Bar and Side Rail Package, which has more than 4.5 stars on Amazon customer reviews, comes with the side rails as well as the bars. This kit contains all the necessary mounting hardware and has a sleek black powder-coated finish.
Raised rail roof racks, designed to fit the gap between the rail and the roof of the SUV. The MOSTPLUS Roof Rack Cross Bar Rail, compatible with the 2018-2020 Chevrolet Traverse, fits this category and offers high-strength, lightweight marine-grade aluminum construction. This kit can support up to 150 pounds.
Naked roof racks, which attach to the SUV's door jambs if it does not have rails or fix points
How to Choose a Roof Rack for the Chevy Traverse
Consider these factors when selecting a roof rack for your Chevy Traverse.
Proper Fit
Your roof rack should be designed for the specific make, model, and year of your vehicle. For example, the Rosy Pixel Roof Rack Cross Bars fit Chevy Traverse model years from 2009 to 2017. Made from aircraft-grade aluminum, this roof rack gives your vehicle a streamlined appearance along with durability that stands the test of time. With a load capacity of up to 150 pounds, this Rosy Pixel model can handle fishing poles, bikes, skis, kayaks, canoes, luggage, snowboards, and more.
Weight
You should also consider both the weight of the roof rack and the weight of the items you plan to carry with the rack. Aluminum racks are as strong as steel racks but much lighter, so you have more room for cargo. Avoid racks with plastic components in favor of all-metal options, since plastic will deteriorate rather quickly with weather exposure. Before shopping, check the owner's manual for your Chevy Traverse to determine the weight capacity of the roof for your make and model.
If you decide on an aluminum carrier, we recommend the Roof Rack Cross Bar Cargo Carrier, which fits every Chevy Traverse model from 2009 to 2017. This carrier can support up to 200 pounds and provides easy installation thanks to perfectly aligned holes designed for this specific SUV. Simply mount the durable crossbars to the existing side rails of your Traverse.
Available Accessories
If you're active in outdoor sports and hobbies, you may want a roof rack you can upgrade with secure attachments for all your equipment. Look for a system that supports mounts for kayaks, canoes, axes, surfboards, skis, cycles, tents, and fuel and water storage. For example, the ANTS PART Roof Rack for the 2009 to 2017 Chevy Traverse models can accommodate all that plus camping gear, snowboards, fishing poles, and much more. These rails have a coated, waterproof surface that resists rust and corrosion so it keeps your SUV looking fantastic.
Appearance
For a streamlined design that fits the aesthetics of your SUV, consider the Roof Rack Crossbars Luggage Cargo Carrier Rails. These rails fit 2009 to 2017 Chevy Traverse models with a low-profile appearance that also improves your fuel economy by reducing wind resistance. You can add either a roof basket or cargo rails to this roof rack model.
How to Install a Roof Rack on your Chevy Traverse
Disclaimer: The guidelines in this story are general and not meant to replace instructions for your specific vehicle. Please consult your owner's manual or repair guide before attempting repairs.
First, you'll have to put together the base system according to the manufacturer's instructions. Generally, you will have to attach the crossbars to the mount. Then, place the clamps on the rail system of your car in the position shown in the instructions. When you select the right roof rack for your Traverse, it should fit correctly on your vehicle with minimal complication. We recommend choosing a kit that comes with everything you need for installation, such as the Aluminum Roof Rack Cross Bar Fit for Chevrolet Traverse 3.6L 2009-2017 Car Top Luggage Carrier Rails.
You might also need special attachments for cargo and equipment. Once the roof rack is securely on your vehicle, test it out by securing your cargo and taking the car for a short trip around town before you venture out on a longer journey, especially if you plan to haul large, heavy items.
This content is created and maintained by a third party, and imported onto this page to help users provide their email addresses. You may be able to find more information about this and similar content at piano.io
Most Related Links :
newsbinding Governmental News Finance News