Automobile
Comprehensive Car Insurance: Everything You Need to Know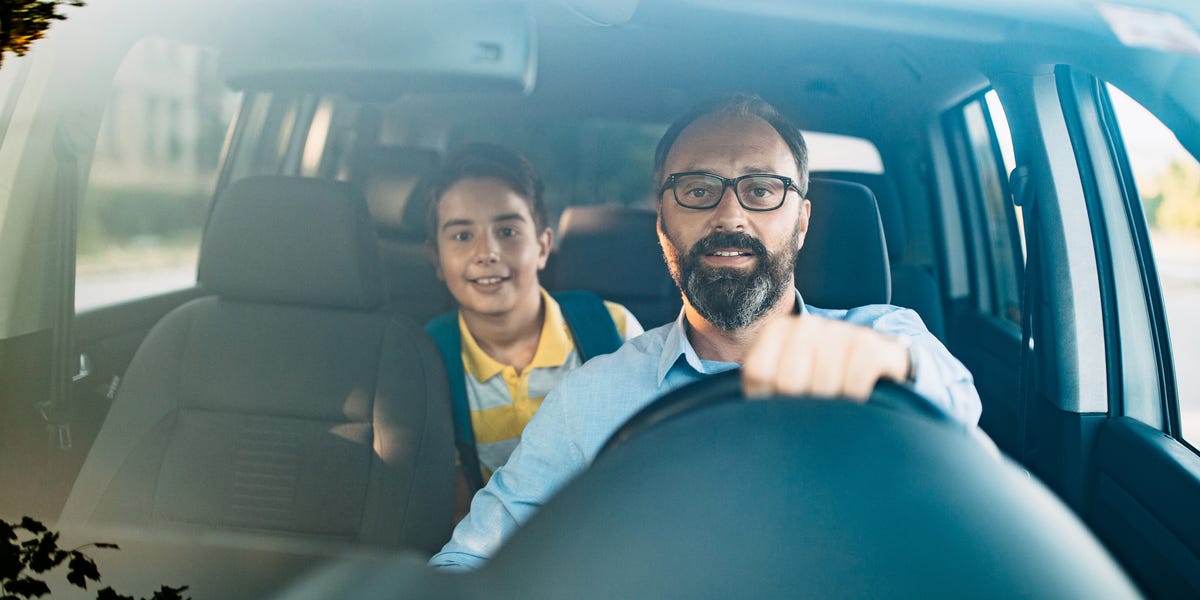 Comprehensive car insurance covers damage to your car that's a result of natural disaster or vandalism. It also protects you if your car is stolen. To make sure you get the best rates on comprehensive car insurance, compare quotes from multiple companies.
Comprehensive Coverage: The Basics
Comprehensive car insurance covers damage that is not the result of a collision with another vehicle. The types of damage a comprehensive policy typically covers include:
Theft and damage from that theft.
Fire.
Extreme weather, such as hurricanes, tornadoes, and hail.
Civil unrest or riots.
A collision with an animal.
Windshield/glass damage (not all companies include this).
As Compare the Market notes, some exclusions apply. Comprehensive coverage does not cover damage from collisions with inanimate objects like a wall or fence. You also can't file a claim in the following situations:
You intentionally damage your vehicle.
You let an unlicensed driver or driver not listed your policy drive your car when the damage happens.
The damage happens when you're under the influence of drugs or alcohol.
How Much Does Comprehensive Coverage Cost?
As with all types of car insurance, your insurance provider uses a set of factors to determine how much your comprehensive insurance costs. According to NerdWallet, these factors include:
Where you live: If you live in an area with a high amount of car thefts and vandalism, your provider will charge higher rates because you're more of a risk to insure.
What kind of car you drive: If you drive a luxury vehicle, you'll pay higher rates than someone who drives an economy car because it will cost more to make repairs on your vehicle.
How frequently you drive: If you're a frequent driver, you're more likely to have a collision involving an animal.
Your driver history: Drivers with a history of violations and accidents can always expect to pay higher rates.
Your deductible: The standard deductible on a comprehensive insurance claim is $500. If you choose to pay a higher deductible, your provider will lower your premium.
Comparison Shopping
If you want to save money on comprehensive insurance, The Zebra recommends that you comparison shop. Every insurance company has its own formula that it uses to calculate rates. That's why rates vary so differently from company to company for the same amount of coverage. Because insurance companies are constantly adjusting their formulas, insurance rates fluctuate over time. Your current provider may not be the most affordable when you compare quotes.
Insurance Rates After an At-Fault Accident
As NerdWallet notes, one of the biggest causes of an insurance rate increase is an at-fault accident. NerdWallet compared full-coverage rates for 40-year-old drivers with a clean driving record and 40-year-old drivers with recent at-fault accidents. These prices listed below are for an annual premium:
Allstate: $1834 with a clean driving record/$2904 after an at-fault accident.
American Family: $1233 with a clean driving record/$1391 after an at-fault accident.
Farmers: $1865 with a clean driving record/$2783 after an at-fault accident.
GEICO: $1198 with a clean driving record/$1888 after an at-fault accident.
Liberty Mutual: $1778 with a clean driving record/$2837 after an at-fault accident.
Nationwide: $1349 with a clean driving record/$2128 after an at-fault accident.
Progressive: $1766 with a clean driving record/$2980 after an at-fault accident.
State Farm: $1511 with a clean driving record/$1968 after an at-fault accident.
Travelers: $1528 with a clean driving record/$2071 after an at-fault accident.
USAA: $1023 with a clean driving record/$1482 after an at-fault accident.
Insurance Rates for Teen Drivers
Teen drivers tend to pay the highest insurance rates out of any age group. According to The Zebra, if you add a teen dependent to your insurance policy, you can expect to see your rates double. Here are the prices that some of the country's leading providers charge for a six-month premium covering a teen driver:
Allstate: $2945.
American Family: $1600.
Farmers: $2465.
GEICO: $1553.
Liberty Mutual: $3332.
Nationwide: $1721.
Progressive: $2547.
State Farm: $1688.
Travelers: $1835.
USAA: $1666.
Keep in mind that these rates may vary depending on where you live and other variable factors.
How to Gather and Compare Quotes
As NerdWallet points out, when you gather insurance quotes, every quote should be free. While some insurance companies will charge a down payment to start a policy, they should never charge you for a quote. When you're ready to start gathering and comparing quotes, NerdWallet recommends you take the following steps:
Gather your information. To expedite the quote gathering process, you should have all of your personal information and vehicle information on hand. This information includes your driver's license information, vehicle identification number, and current insurance policy.
Choose the right amount of liability coverage. After a severe accident, the cost of vehicle repairs and medical care adds up, sometimes up to hundreds of thousands of dollars. Liability coverage can protect you by covering these costs and shielding you from lawsuits. Experts typically suggest that you have as much liability coverage as your net worth in order to protect your assets. Your insurance quote will list liability coverage as three numbers, such as 50/100/50, that represent individual injuries/total injuries/property damage. Liability coverage comes in thousand-dollar increments, and the middle number should equal the value of your house and total savings combined.
Decide if you need full coverage. Liability coverage only covers the costs of the other driver. If you want insurance that covers collision damage to your vehicle, your medical care, and damage caused by natural disasters, you need full coverage. A full-coverage policy includes liability coverage, collision coverage, and comprehensive coverage.
Collect and compare quotes. You should collect quotes from at least three companies. Consider quotes from regional companies. A smaller insurance company may charge lower rates while providing you with personalized service. To get an accurate comparison, make sure you give each company the same information and the same liability levels. You should also apply for any relevant discounts.
By making an effort to do a little research, you can make sure you're getting the best coverage at the fairest price.
Check this out if you need additional information, resources, or guidance on car insurance.
Sources:
Average Car Insurance Deductible: Everything You Need to Know
What Does Full Coverage Car Insurance Cover?
This content is created and maintained by a third party, and imported onto this page to help users provide their email addresses. You may be able to find more information about this and similar content at piano.io
Most Related Links :
newsbinding Governmental News Finance News