Automobile
Do You Need Insurance to Drive? Everything You Need to Know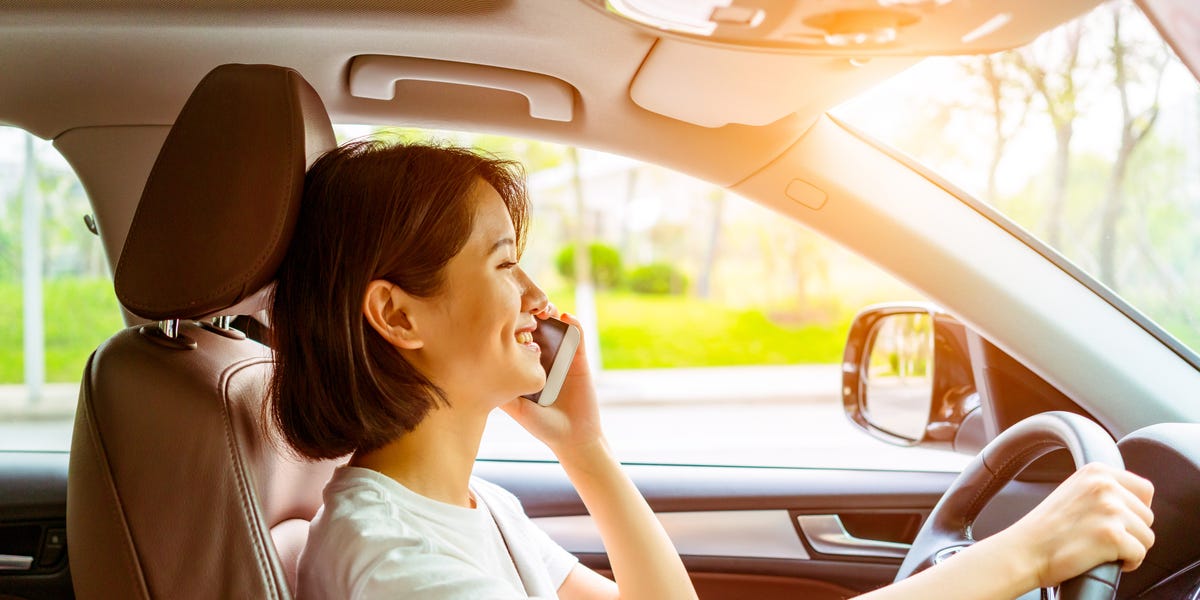 If you plan to operate a vehicle, do you need insurance to drive? In most states, all drivers must have some type of vehicle insurance, even if it's the minimum requirements. All states require proof of financial responsibility to pay for damages or bodily injury caused by an at-fault accident. If you drive without auto insurance, you could face legal and financial repercussions.
Do You Need Insurance to Drive a Car?
Driving without insurance or proof of financial means to pay for damages or expenses incurred during an accident is illegal. An auto insurance policy proves you can pay for at least the minimum expenses toward damage or bodily injury.
According to the Insurance Information Institute, carrying basic car insurance helps ensure your automobile is protected. When you take out an auto loan for your car, most lenders require more than basic liability insurance. They also want you to have collision and comprehensive insurance. This additional auto coverage helps protect a car for which the lender is financially responsible.
If you don't have your own car but occasionally drive someone else's vehicle, you don't have to have a personal policy. However, if you regularly drive a car you don't own, consider getting a non-owner car insurance policy.
What If You Don't Have Auto Insurance but Drive Someone Else's Car?
If you don't have a personal car insurance policy and drive someone else's car, the car owner should list you as a driver on their auto insurance policy.
Even if you don't have car insurance while you're driving someone else's vehicle, the car insurance policy follows the car rather than a specific person. However, it's important to speak with the insurance carrier representative to make sure you're listed on the policy. You can ask the car owner for their policy number and speak to a customer representative or the insurance broker to make sure you're covered while driving the car.
If the owner is hesitant to add you as a driver to their auto insurance policy, consider getting non-owner car insurance.
What Is Non-Owner Car Insurance?
Whether you drive someone else's car frequently or rent a car to drive, non-owner car insurance can provide liability coverage for property damage and bodily injury. While a non-owner insurance policy includes liability coverage if you're involved in an at-fault accident, this minimal coverage won't cover expenses for damage to the car you're driving or injuries to yourself as a result of the accident.
According to ValuePenguin, if you decide to purchase a non-owner car insurance policy, consider adding extended coverage to include:
Personal injury protection coverage
Underinsured or uninsured motorist liability insurance
Rental car liability coverage
Many insurance providers can give you a non-owner car insurance policy, including:
State Farm Auto Insurance
Farmers Auto Insurance
Nationwide Car Insurance
GEICO
Travelers Auto Insurance
Liberty Mutual Auto Insurance
When Should You Buy Non-Owner's Car Insurance?
When you drive someone else's car, their policy normally covers other permissive drivers. However, their policy might not cover all expenses incurred from the accident. When you have non-owner car insurance, the added liability coverage can help pay for damage or bodily injury to the other party. Having non-owner insurance can help prevent you from having to pay out of pocket for damage or injury resulting from an at-fault accident.
Consider getting non-owner insurance if you rent cars frequently. All states but New Hampshire and Virginia require at least some type of liability coverage to drive, which includes driving a rental car. While you can purchase one-time liability coverage from the rental car company, it's often more cost-effective to purchase a non-owner insurance policy from a reputable insurance company. Non-owner liability coverage will cost you less if you rent cars for more than a week per year.
Getting non-owner car insurance when you're between cars will help keep your insurance rates low when you decide you're ready to purchase a new or used car. If you cancel your policy when you're between vehicles, it might raise a red flag with the insurance company that you're a potential high-risk customer. Instead of canceling your insurance policy, get a non-owner policy that will give you liability coverage and help keep your insurance rates low.
You might need to get non-owner car insurance if your driver's license is suspended after receiving a DUI. According to NerdWallet, if you have your license suspended, you'll need to fill out an SR-22 form that your insurance carrier will submit to the court stating you have car insurance, even if you can't drive because of the license suspension. Non-owner car insurance is generally accepted by law as proof you have minimum liability coverage until your driver's license gets reinstated.
What Other Types of Car Insurance Coverage Should You Get?
Besides getting basic liability coverage, consider adding other types of coverage to your auto insurance policy:
Collision coverage: When you have liability coverage, your insurance company will pay for a certain amount for damage to the other party's car or for bodily injury. It doesn't, however, cover your damages or injuries. Collision insurance covers damage to your car whether the fault is yours or the other party's.
Comprehensive car insurance: Collision coverage covers damage resulting from an accident. However, if you have damage to your vehicle from other sources, such as a falling tree, water from flooding, vandalism, or animals, comprehensive car insurance will cover the cost for repairs.
When searching for vehicle insurance, shop various insurance carriers so you can get the best rates and coverage for your needs.
Check this out if you need additional information, resources, or guidance on car insurance.
Sources:
Non Owner Car Insurance: What Is It and Who Should Have It? | valuepenguin.com
What Is an SR-22? Insurance After a Mistake? | nerdwallet.com
Non-Owner Car Insurance: Everything You Need To Know | caranddriver.com

Is It Legal to Drive Without Insurance?| iii.org
Comprehensive Insurance: Everything You Need To Know| caranddriver.com
Car Insurance | caranddriver.com
This content is created and maintained by a third party, and imported onto this page to help users provide their email addresses. You may be able to find more information about this and similar content at piano.io
Most Related Links :
newsbinding Governmental News Finance News