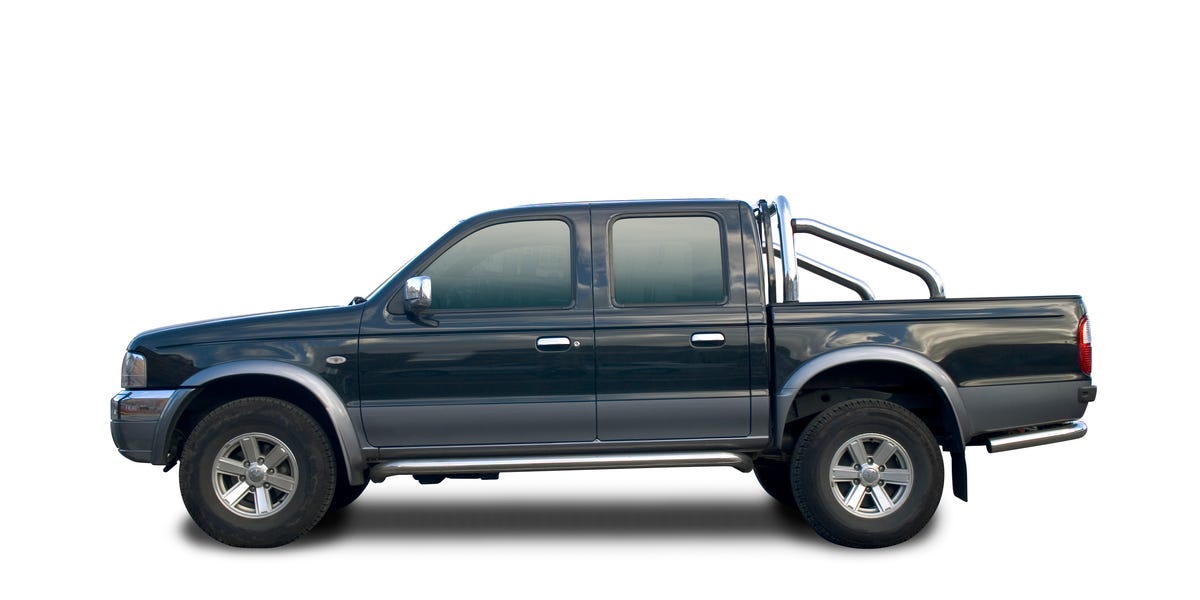 Rubber floor mats for a truck are accessories that you can place on the floors of your truck to protect the fabric underneath.
What Are Rubber Floor Mats for a Truck?
Whether you use your truck for work or play, you likely bring in mud, salt, sand, water, dirt, and debris. Rubber floor mats will contain these contaminants, allowing you to remove them from your truck as easy as shaking out or wiping down your floor mat.
Types of Rubber Floor Mats for a Truck
When deciding which type of floor mat you want, you will want to determine how you want it to function, how you want it to fit, and how much you want to spend. While the price will go up as the durability and fit do, the floor mat also provides extra protection, making the additional cost worth your spend. The main types of rubber floor mats to consider are as follows:
Custom fit.
Heavy duty.
Deep dish.
Since water and debris can easily get under the rubber mats in a truck if spaces exist for them to invade, having a better fit will provide you with great protection.
WeatherTech FloorLiner Floor Mats
Custom-fit rubber floor mats such as WeatherTech FloorLiner floor mats are laser measured to ensure the perfect fit for your truck, regardless of the manufacturer. They contain material engineered to carry messes away from your shoes and contain them.
Motor Trend 923-BK Black FlexTough Contour Liners-Deep Dish Heavy Duty Rubber Floor Mats
Heavy-duty rubber floor mats are ideal for those who are a little rougher on their trucks. Floor mats such as the Motor Trend 923-BK Black FlexTough Contour Liners-Deep Dish Heavy Duty Rubber Floor Mats stand up to more extreme temperatures and situations. The performance rubber polymer used to create them is crack-resistant and can hold up to salt, sand, and heavy boots.
Caterpillar CAT CAMT-9013 (Three-Piece) Deep-Dish Rubber Truck Floor Mats
Deep-dish rubber floor mats, such as the Caterpillar CAT CAMT-9013 (Three-Piece) Deep-Dish Rubber Truck Floor Mats, are an attractive option for truck drivers who are more likely to experience water or snow on their floor mats. The design offers a taller lip that can keep water contained and prevent it from spilling over onto your vehicle's carpeting.
How to Choose Rubber Floor Mats for a Truck
When choosing the best rubber floor mats for your truck, you will need to decide whether a universal or custom fit is the better option. Is it essential to have the mats fit snuggly at the edges to prevent debris from sneaking through them? If so, then a custom-fit floor mat would be the better choice.
You will also need to determine from what elements you'll be protecting the floor of the truck. If you are primarily concerned about water, then choosing a deep-dish option may be better. If dirt, sand, and grit are your concerns, then consider a heavy-duty option.
How to Install Rubber Floor Mats for a Truck
Disclaimer: The guidelines in this story are general and not meant to replace instructions for your specific vehicle. Please consult your owner's manual or repair guide before attempting repairs.
Installing your rubber floor mats into your truck requires only a few simple steps, but they are vital to ensure a proper fit and the right protection.
Measure Your Space
Start by measuring the width. Measure the distance between the door and the center divider to get the width.
Next, you will move on to length. Start with the driver's seat. Measure from the flat floor space under your seat to the gas pedal. For the passenger's seat, measure from the farthest place that your feet could potentially reach to the seat. This measuring format will give you the dimensions for your floor mats. If you choose custom-fit rubber mats, you will likely be able to skip the measurements since they fit specific makes, models, trims, and years of vehicles.
Choose Your Mat
You will next need to choose the right size mat and the ones with the specific deviations to fit the particular areas of your cars. Drivers mats and the front passenger mats will be different in their design from the rear mats.
Prepare the Space
A simple but crucial step to installing your rubber floor mats is to prepare the area properly. Skipping this step will allow debris and water to be trapped under your mats, leading to a poor fit and damage to the material beneath.
Start by thoroughly vacuuming the area, making sure to pay attention to cracks and crevices. If you notice hair or pet fur that is having a hard time coming up, gently loosen it with a soft bristle brush and vacuum.
You will then wash the floor of your vehicle. Use a small amount of soap and water or a carpet cleaner. In either case, be sure not to soak your mats. Use as little water as needed to get them clean. Remove any excess with a towel or a wet or dry vacuum.
Allow your floor to thoroughly dry. You can speed up the process by using a hairdryer if necessary.
Clean Your Mats
Remove any debris from the new mats and wipe them clean to remove any residue or dust that may have accumulated. Allow the mats to dry thoroughly before the next step.
Put Your Mats in the Car
Determine which mat belongs in which location and place the mat in the car. You may need to bend the mats slightly to get them in place. In the back, push them against where the seat meets the floor and then lay them out forward. For the front seats, start at the front of the mat area and lay it back.
You may need to install some floor mats in the factory retention posts, which are hooks or rods along the perimeter of where the mats must go. If you have them, secure these areas first before laying down the rest of the mat.
This content is created and maintained by a third party, and imported onto this page to help users provide their email addresses. You may be able to find more information about this and similar content at piano.io
Most Related Links :
newsbinding Governmental News Finance News