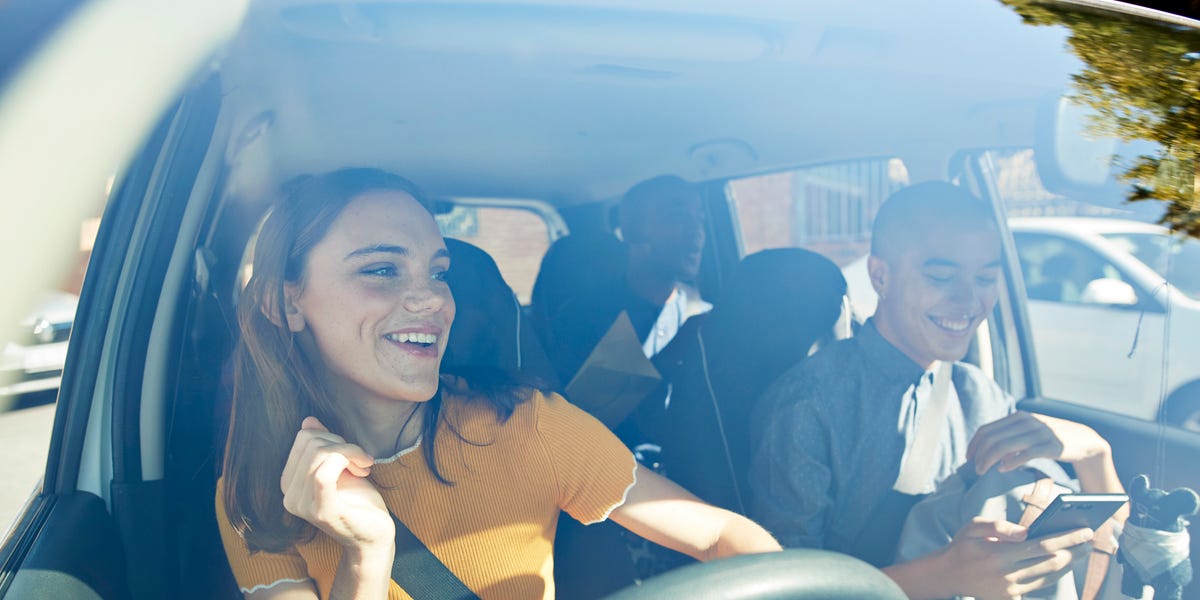 Klaus VedfeltGetty Images
Depending on certain factors, your auto insurance costs can have a significant impact on your personal finances. While you can save money by finding an affordable insurance company, your premiums may rise over time as you go through certain changes and events in your life. Find out what makes your car insurance go up.
What Can Cause Auto Insurance Rates to Increase?
Auto insurance is an important part of every vehicle owner's budget. You need to be constantly on your guard to prevent your car insurance rates from increasing. Knowing the circumstances that can affect your premiums is the first thing you need to do to keep your costs down. According to The Balance, the following are some of the common factors that lead to an increase in auto insurance premiums:
Traffic Violations
If you've committed a traffic violation, you can expect your car insurance premiums to go up. Certain violations will have more impact than others. Traffic violations are generally divided into minor violations, which are failures to abide by traffic rules, and major violations, which are more dangerous offenses. The following are examples of these two types of violations.
Minor Traffic Violations
Following too closely
Failure to yield
Improper passing
Improper backing
Failure to obey a traffic sign or device
Speeding
Major Traffic Violations
Careless driving
Attempted felony
Open bottle
Driving under the influence
Driving the wrong way
Driving with a suspended license
Passing a school bus
Fleeing from the police
Drag racing
Vehicular homicide
At-Fault Accident
If you're responsible for causing a car accident and the other driver files a claim, your auto insurance rates will most likely increase. Some car insurance providers allow you to choose a small payout that doesn't affect your rates, which is usually less than $500. Also, some insurers offer accident forgiveness, which enables you to have one claim filed against you due to an at-fault accident without a premium hike. However, you have to pay extra for this type of coverage. You should find out from your auto insurance agent if you can purchase accident forgiveness coverage.
Comprehensive Claim
Depending on your insurance company, filing a comprehensive claim may cause your auto insurance costs to rise. In some cases, an insurance provider may charge you higher premiums if they've paid out more than $500 or if you've made multiple comprehensive claims.
Aging
Becoming older doesn't always result in cheaper auto insurance. Usually, you'll see your premiums rise after the age of 70. Insurers charge elderly drivers about the same as teen drivers. You'll typically start receiving a senior discount around 55 years old, but your rates will likely begin to climb after the age of 70.
Lapse in Auto Insurance
A lapse in auto insurance is never a good thing. If you recently went without car insurance, you can usually reinstate your policy with your current insurer within a week. Typically, you're required to pay a reinstatement fee, but it's a minor expense compared to high-risk auto insurance premiums.
Some insurance companies may give you a break if your policy has lapsed for less than a month by charging you lower premiums than someone who has been uninsured for a longer time. However, most major auto insurance providers don't offer a grace period for a coverage lapse unless you're trying to reinstate your current policy.
Drop in Credit Score
Car insurance companies frequently change their methods for calculating auto insurance costs in an effort to manage risk more effectively. Sometimes, this may lead to inaccurate results. For instance, if your insurer hasn't updated your file since you renewed your policy, changing their methods can cause your rates to rise unfairly.
According to Quote Wizard, an unfair increase in premiums can happen if your insurance provider decides to change the priority of your credit rating. They may offer preferred rates to drivers with higher credit scores. While not every state allows this, those that do can create problems for some policyholders. This is because low credit scores are associated with higher claim and false-claim rates. If you have a low credit score, it can negatively affect your car insurance rates. However, if your credit rating has improved, you may not see any change in your most recent premiums.
High-Risk Areas
If you reside in an area where drivers often make auto insurance claims, you'll likely face higher insurance costs, says Car and Driver. Insurance companies assume that you have a higher chance of being involved in an accident or having your vehicle stolen just by living in your neighborhood. This is because car insurance premiums basically form a big pot from which every claim is paid. Your insurer has to charge you enough so that they'll be able to cover all of their customers who live in your area.
How Are Auto Insurance Rates Calculated?
Have you ever wondered how auto insurance providers calculate their premiums and why different insurers offer different rates? According to Insure.com, insurance companies collect specific data to figure out how much risk you pose to them and how likely you are to make a claim. Every insurer makes their calculations separately and weighs the data and rating factors differently, which is why premiums vary from one company to another.
Your car insurance provider gathers information about risk factors that impact your auto insurance rates from the quote form you fill out. Then, behind the scenes, they use their algorithms to make an informed guess on how much risk you pose and come up with a quote. The safer you appear to be, the less you'll pay for auto insurance. The riskier you seem, the more you'll pay.
If you get a high quote, it's likely that one of the data points has indicated you're riskier to insure. It can also be because the insurance provider uses a premium calculation method that doesn't favor your personal details. Certain risk factors may not be apparent, such as your credit history. However, insurers have statistical data proving the relevance of certain non-driving rating factors.
It's essential to know what makes your car insurance go up so that you can take the necessary measures to keep your premiums affordable. However, you have to make sure you have enough coverage to help you prevent a devastating financial loss in the event of a major accident.
Check this out if you need additional information, resources, or guidance on car insurance.
Sources:
https://www.thebalance.com/will-my-insurance-go-up-527283
https://www.caranddriver.com/car-insurance/a32712965/why-did-my-car-insurance-go-up/
https://www.insure.com/car-insurance/car-insurance-factors.html
https://www.caranddriver.com/car-insurance/a35723724/how-to-get-the-cheapest-car-insurance/
https://www.caranddriver.com/car-insurance/a35590611/car-insurance-premium/
https://www.caranddriver.com/car-insurance/a35710606/benefits-of-car-insurance/
This content is created and maintained by a third party, and imported onto this page to help users provide their email addresses. You may be able to find more information about this and similar content at piano.io
Most Related Links :
newsbinding Governmental News Finance News