Entertainment
Blake Lively *Went In* on an Instagram Account That Posted Paparazzi Pictures of Her Daughters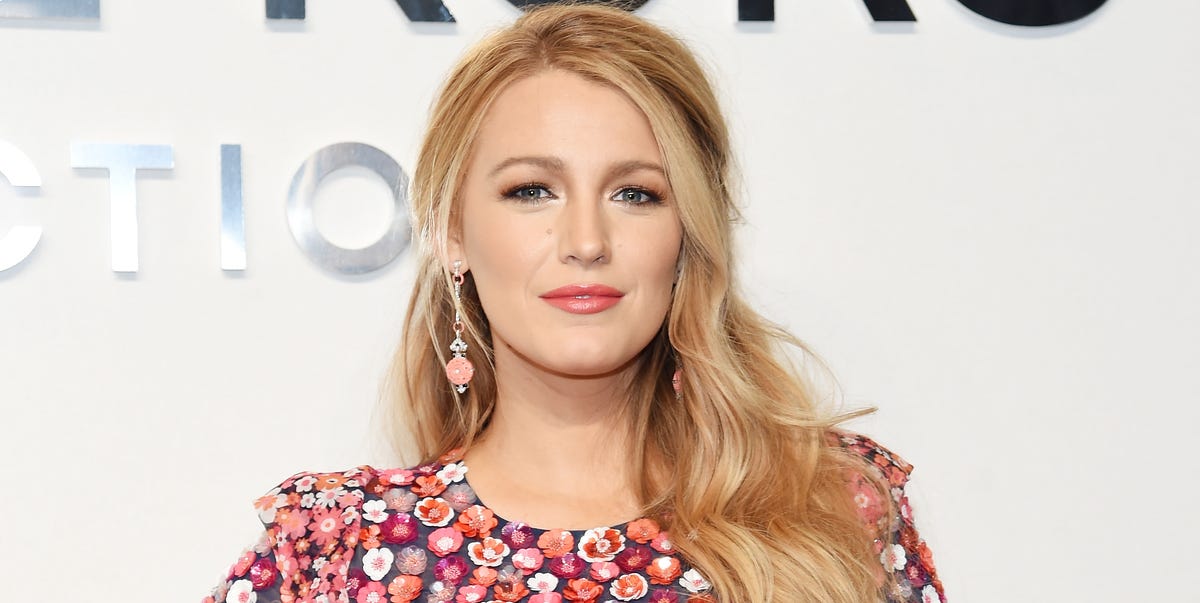 Just a friendly reminder that Blake Lively and Ryan Reynolds are most definitely not okay with paparazzi taking pictures of their kids.
This is not news, ofc. Blake and Ryan have always guarded the privacy of their daughters (James 6, Inez, 5, and Betty, 2), and they've done so fiercely. The couple don't share photos of their daughters on social media and very rarely bring them along to public events. They also get very upset when paparazzi follow their family in pursuit of pictures of the girls, which is fair since A. their daughters are not public figures and are entitled to privacy and B. their daughters are small children who are entitled to not be stalked and terrorized by adult strangers.
All of this combined makes it both unsurprising and completely reasonable that Blake slammed an Instagram account this week for sharing paparazzi pictures of her daughters.
"This is so disturbing," Blake commented on the post (per People). "I've personally shared with you that these men stalk and harass my children. And you are still posting. You said you would stop. You personally promised me," she wrote. "This is not casual appreciation. This is YOU also exploiting very young children. Please. Delete. Please. Some parents are ok with this. We. Are. NOT."
After Blake called out the picture, the account removed the post and the actress took to her Instagram Story to thank people who have shown their support for ending the practice of paparazzi taking photos of celebrity's children.
"Thank you to everyone UNFOLLOWING accounts who exploit children. YOU make ALL the difference. Thank you for your integrity. Thank you."
This isn't the first time Blake has spoken out about paparazzi pictures of her kids. In July, she detailed an encounter she and her daughters had with photographers, which she described as "frightening." She shared the story in a comment on a post on the Daily Mail Australia's Instagram, which used pictures from the incident. She wrote:
"You edit…these images together to look like I'm happily waving. But that is deceitful. The real story is: My children were being stalked by men all day. Jumping out. And then hiding. A stranger on the street got into words with them because it was so upsetting for her to see. When I tried to calmly approach the photographer you hired to take these pictures in order to speak to him, he would run away. And jump out again at the next block.
Do you do background checks on the photograph[er]s you pay to stalk children? Where is your morality here? I would like to know. Or do you simply not care about the safety of children? The photographers who would speak to me, I was able to agree to smile and wave and let them take my picture away from my children if they would leave my kids alone. Because it was frightening.
Tell the whole story @dailymailau. At minimum, listen to your followers. They too understand this is dark and upsetting that you pay people to stalk children. Please stop paying grown-ass men to hide and hunt children. There are plenty of pictures you could've published without the kids. Please delete. C'mon. Get with the times."
This content is imported from Instagram. You may be able to find the same content in another format, or you may be able to find more information, at their web site.
For the record, Blake got that photo taken down, too, which is great, but not as great as a world in which she doesn't have to fight to have pictures of her daughters deleted and beg photographers to stop traumatizing them in public. Let's strive for that.
This content is created and maintained by a third party, and imported onto this page to help users provide their email addresses. You may be able to find more information about this and similar content at piano.io
Most Related Links :
newsbinding Governmental News Finance News