Entrepreneurs
SBA Opens the Spigot Wider for EIDL Loans Up to $500,000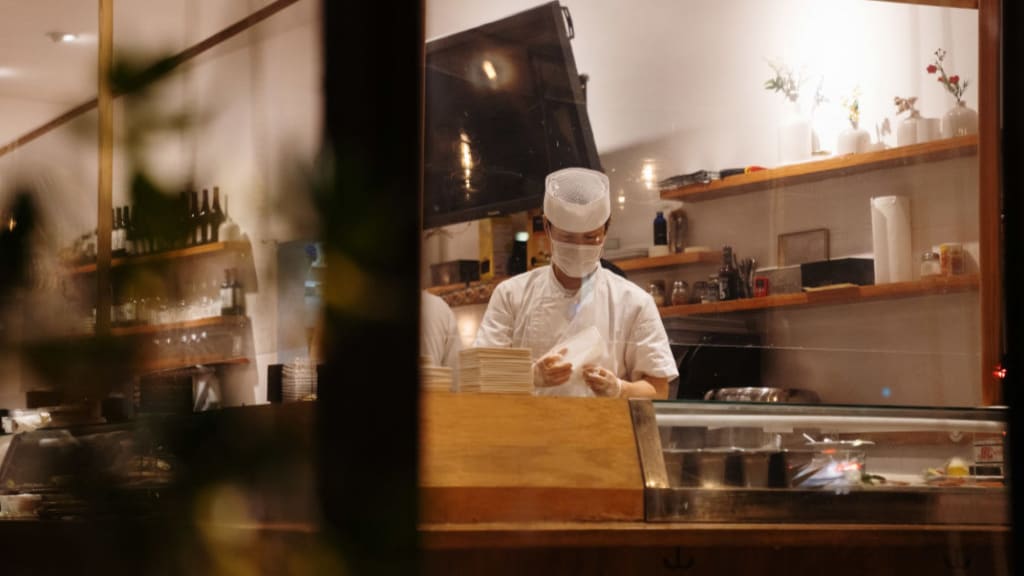 For the 177,300 businesses that applied for grants for the vastly oversubscribed Restaurant Revitalization Fund (RRF) program but did not receive any cash, the Small Business Administration has a solution: Get a loan.
On Tuesday, the SBA published an interim final rule, which took immediate effect, expanding access to its Economic Injury Disaster Loan (EIDL) program–low-interest loans for businesses and nonprofits damaged by the pandemic–to certain businesses like restaurants with up to 20 locations, provided each location has fewer than 500 employees. With more than $100 billion left in lending authority, and other aid programs out of commission, the agency expects demand for EIDLs to surge. The Covid EIDL is set to expire at the end of the year, or until funds run out.
The loans are still capped at $500,000, which is something of a surprise, as the SBA had been expected to lift the cap on its EIDL loans to $2 million after Labor Day. Whether a future IFR will include this change is unclear; the SBA did not immediately respond to a request for clarification. Even so, expanding the program to more hard-hit businesses could certainly ease growing tensions among business owners struggling amid the ongoing Delta wave–but they'd have to be willing to take on more debt.
"This rule is necessary to provide economic relief to small businesses and private nonprofit organizations nationwide adversely impacted by COVID-19," the agency wrote in the IFR. "As evidence of unmet need, the Restaurant Revitalization Fund received $28.6 billion in appropriations and in 21 days…received 278,304 RRF applications totaling more than $72 billion, nearly three times the amount appropriated."
Here are three changes to the EIDL program:
1. More businesses can access the disaster loan program.
Previously, the SBA required businesses to meet just one size test–that is, eligible businesses were required to have fewer than 500 employees. While this size test remains intact for small businesses, nonprofit organizations, and small agricultural cooperatives, there are some notable changes.  For instance, companies with certain NAICS codes like Code 72, which includes accommodation and food services businesses and Code 71, which encapsulates arts, entertainment and recreation businesses,  may apply for an EIDL as long as they have no more than 500 employees per location, up to 20 locations. Small businesses with fewer than 500 employees across all locations may have more than 20 locations and still be considered eligible for EIDL. The payouts for each corporate group are capped at $10 million.
2. Affiliation rules come in line.
In an effort to coordinate affiliation rules among its programs, SBA is adopting the same affiliation rules as set out under the RRF. As such, an affiliated business may apply for an EIDL as long as the eligible entity maintains an equity interest or right to profit distributions of not less than 50 percent. The same is true for the instances in which an eligible entity has the contractual authority to control the direction of the business, provided that such affiliation existed as of January 31, 2020. So, say your business was partially acquired by a private equity company prior to the end of 2020 and you still maintain a 50 percent ownership stake, you would be able to apply for an EIDL.
3. Different types of expenses are now eligible.
The SBA is expanding the eligible uses for its EIDLs to include payments on all forms of business debt, including loans owned by a Federal agency (including SBA) or a Small Business Investment Company (SBIC) licensed under the Small Business Investment Act. Previously, proceeds could only be used to pay for expenses necessary for the upkeep of the business until normal operations could resume and for expenditures necessary to alleviate a specific economic injury. It previously barred payments on Federal debt or prepayment of non-Federal existing debt even if the debt has a balloon payment due.
While the SBA did not raise the debt limit for its EIDL program back to $2 million, EIDLs still remain enticing: the loans have 30-year maturities and interest terms that range from 2.75 percent for nonprofits to 3.75 percent for businesses.
Considering that most restaurants successfully applying for RRF grants needed more than $280,000 on average, the $500,000 EIDL is in the ballpark of need. Whether getting that amount via a loan will be what will keep them from teetering over the edge is another question.
Most Related Links :
newsbinding Governmental News Finance News