Health
St. Regis Mohawk Tribe, state museum awarded for stewardship of Grasse River mussels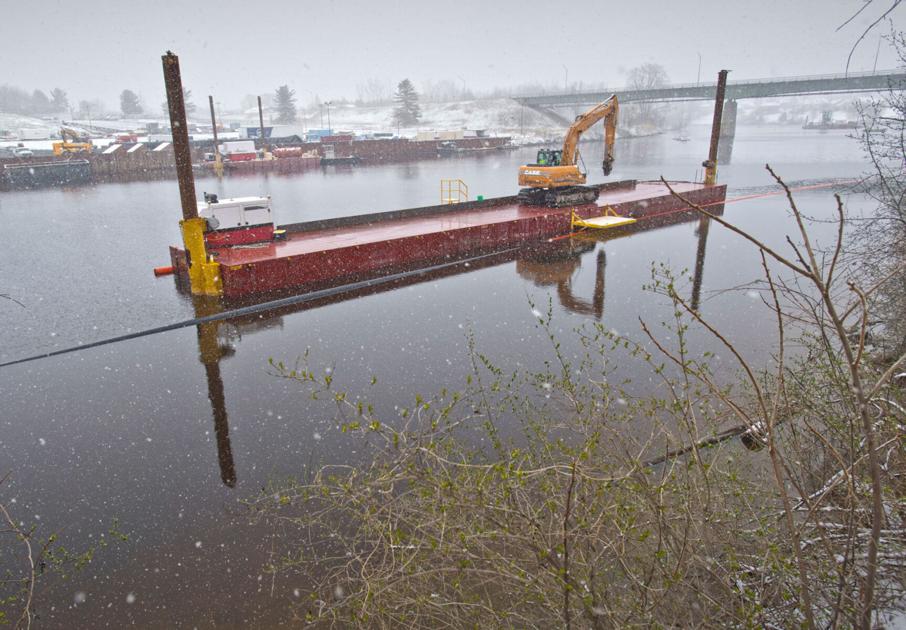 MASSENA — An inaugural state stewardship award has recognized a north country partnership protecting the Grasse River as remediation from the shoreline's industrial history continues.
The state Department of Environmental Conservation earlier this month announced the first round of its Stewardship Appreciation Award recipients for contributing to the "stewardship, promotion and maintenance of state lands, waters and DEC facilities" in 2020.
Six project groups spanning the state were honored, including the Grasse River Restoration Partners for "a groundbreaking effort" to conserve native freshwater mussels and their lower Grasse River habitat.
Mussel conservation related to decades of Grasse River remediation has been headed by the St. Regis Mohawk Tribe and the New York State Museum, with DEC support, since 2017.
"The lower Grasse River is part of the Mohawk Indian Meadows, and projects like this demonstrate how meaningful state and tribal partnerships with shared goals and restorative visions can protect the environment resources valued by all," said Jessica L. Jock, remediation and restoration program manager for the tribe's Environment Division.
Environmental remediation work spanning decades on the Grasse River resumed for the summer season this month, with the U.S. Environmental Protection Agency setting up in-river work for the Superfund site. The site is a collection of properties owned and maintained by the former Aluminum Company of America, Alcoa, which changed its name to Arconic in 2016, and split last year into Howmet Aerospace Inc. and a subsidiary, Arconic Corporation.
Howmet Aerospace is now responsible for implementing several plans developed by the EPA, DEC and St. Regis Mohawk Tribe to address the legacy of industrial contaminants in the area.
The site includes a 7.2-mile stretch of the Grasse River — from the Massena Power Canal near Alcoa Road northeast to where the Grasse meets the St. Lawrence River. For the last few years, remediation has involved a dredging and capping process to remove sediment contaminated by polychlorinated biphenyls, or PCBs. With no taste or smell and highly toxic when uncontained, PCBs were banned from commercial use in 1979.
To prevent population-level loss of freshwater mussels during dredging and capping work, mussels have been collected and temporarily relocated to unaffected portions of the river. Some 400,000 mussels have been spared as of early 2021, and 12 founding colonies of mussels have so far been returned to remedial areas, according to the DEC.
The mussel relocation work is part of a longstanding tribal-state partnership to study and cultivate native mussel habitat and restoration in north country waterways.
The Grasse River Restoration Partners were particularly recognized for their innovation, as other honorees were commended for environmental education, public engagement and natural resource management.
The 2020 award roster is completed by: the Stony Kill Foundation in Newburgh, Orange County; the Adirondack 46ers; Mike Medvesky, a Friends of Five Rivers volunteer in Delmar, Albany County; the Catskill Center for Conservation and Development in Arkville, Delaware County; and Rocking the Boat in the Bronx.
"Whether New Yorkers are hiking, paddling, fishing, birdwatching or just appreciating our natural resources, more often than not there's a partner or a volunteer helping to make that experience more meaningful," DEC Commissioner Basil Seggos said in announcing the awards. "As New Yorkers continue to seek refuge on our public lands during the COVID-19 pandemic, our partners are more important than ever."
Most Related Links :
newsbinding Governmental News Finance News