News
These Feature-Rich Laptops Cost Less Than $500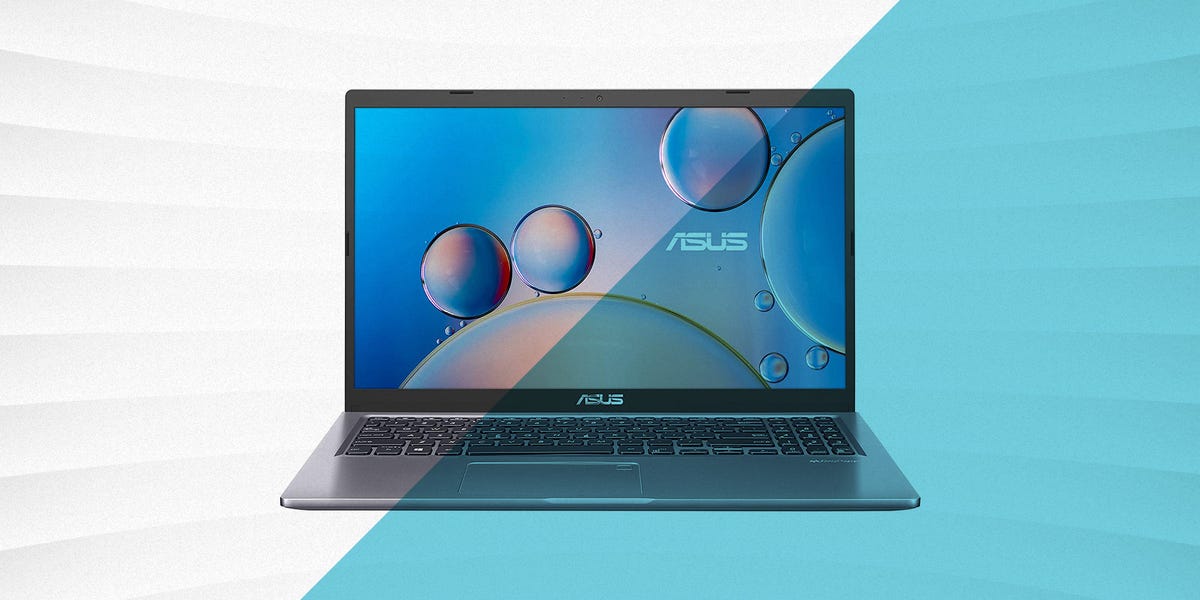 Thanks to the decreasing cost of computer components, it's possible to find a decent laptop these days for under $500. Of course, you won't be able to use any of these models for high-end gaming, but they work perfectly well for word processing, web browsing, and streaming the occasional movie.
Specs to Consider
Screen quality is one important consideration when picking a budget laptop. Most models use similar processors that can chug through basic tasks, but manufacturers tend to trim costs by using cheaper screens. At a minimum, choose a full HD screen. The screen size is up to you, but keep in mind that the larger screens are often encased in bulkier laptops, which can be a pain to lug around. A 13-inch or 14-inch screen is a good compromise between portability and size for most people.
At this price point, there are not a lot of options in the processor department, but the good news is that if all you're doing is web browsing and opening Word documents, then almost any processor will work. Remember the more cores a processor has, the faster it will run. RAM allows programs to run smoothly, and more gigabytes translates to better multi-tasking performance. But because most computers in this category have lower-end processors and less RAM, be prepared for apps to run sluggishly. You might have to wait a few seconds for programs to launch. Then again, you're getting a great deal on a laptop, so the tradeoff may be worth it.
Upgrades You Won't Regret: The Best Laptops Under $1,000 | 8 College-Ready Laptops for Study Sessions and More
Manufacturers also keep costs down by using smaller hard drives. If you choose a laptop that has a hard drive that's less than 128 gigabytes, keep in mind that you'll have to limit the amount of apps and videos you download and store. Of course, you can always add an external hard drive, but that can be a clunky solution when you're on the go.
How We Selected
I'm a technology journalist whose work has appeared in The New York Times, The Guardian, The Los Angeles Times, and many other publications. To compile this list of great budget laptops, I spent more than a dozen hours evaluating various models by trying them out in physical stores and scouring the web for the best deals. I looked at screen size, processor speed, RAM, and cost to determine the best options for smart spenders.
Even though I use a high-end MacBook Pro daily for work, I can appreciate the need for an inexpensive laptop, and I've owned some over the years. After all, there are times when I am traveling and don't want to risk my expensive computer being damaged. No matter your reason for spending your money wisely, this list has an option that should serve you well.
---
Excellent Display
Asus VivoBook 15
Display: 15.6 in. full HD | Processor: Intel Core i3 | RAM: 4 GB | Hard Drive: 128 GB 
The Vivobook 15 boasts an excellent 15-inch display for its low price tag with a small bezel that makes the screen look even bigger than it is. A metal-reinforced chassis gives this laptop a sturdy feeling, but it's plenty portable at just under 4 pounds. An excellent keyboard with a firm feel makes this a great productivity laptop, too.
Large screen
Good quality keyboard
Not best for multi-tasking
Touch Screen Display
Acer Chromebook 315
Display: 15.6 in full HD touch screen | Processor: Intel Celeron N4000 | RAM: 4 GB | Hard Drive: 32 GB 
The Chromebook 315 offers a bright screen that's bigger than most in this price category. It's also a touch screen, which is handy for those who have gotten used to navigating tablets. The 12 hours of battery life is among the best in class, and the Chrome operating system means that this laptop boots up almost instantly. The excellent HD webcam will make you look good on Zoom.
Touch screen display is handy for note-taking
Long battery life
Limited onboard memory in favor of Cloud storage
Display: 14 in. HD | Processor: Intel N4020 | RAM: 4 GB | Hard Drive: 64 GB 
The HP Stream's plastic case might not feel premium, but as a former owner of this model, I can attest that it can withstand abuse. This is a solid setup for the price with a 14-inch screen that's sharp and big enough to get serious work done. The Intel Celeron processor is easily powerful enough to drive the included one-year subscription to Microsoft Office.
Durable construction
Comes with one year of Microsoft Office
Best for Typing
Dell Inspiron 3000
Display: 15.6 in. HD | Processor: Intel Pentium Gold | RAM: 8 GB | Hard Drive: 128 GB 
This laptop boasts a great screen and top-of-the line keyboard for typing comfort. It's basic black look might not stand out, but sometimes that's for the best. The Inspiron will fit anywhere from your local coffee shop to a business meeting.
Compatible with Amazon Alexa
Acer Aspire 5 A515-46-R14K
Display: 15.6 in. full HD | Processor: AMD Ryzen 3 quad-core | RAM: 4 GB | Hard Drive: 128 GB 
The Aspire 5 boasts integration with Amazon's Alexa service, which turns this laptop into a giant smart speaker. It comes with a bunch of other features that you wouldn't expect for the low price, including a backlit keyboard and a fingerprint reader so you can log into Windows without having to use a password. This laptop has Acer's Purified.Voice technology that's designed to cut down on background noise and make calls sound clearer.
Works as a smart speaker
Includes a fingerprint reader
Not best for multi-tasking
Flashy Design
HP Pavilion N5000
Display: 15.6 in. HD | Processor: Intel Dual-Core Pentium |  RAM: 8 GB | Hard Drive: 256 GB 
The colorful N5000 is best for those who don't mind making a statement with their choice of personal electronics. The red color can be spotted at long distances. Inside are the usual bells and whistles, including both USB-A and USB-C ports as well as dual speakers
Large screen size
Good amount of memory
This content is created and maintained by a third party, and imported onto this page to help users provide their email addresses. You may be able to find more information about this and similar content at piano.io
Most Related Links :
newsbinding Governmental News Finance News