Politics
Biden To Restore National Monuments That Trump Trashed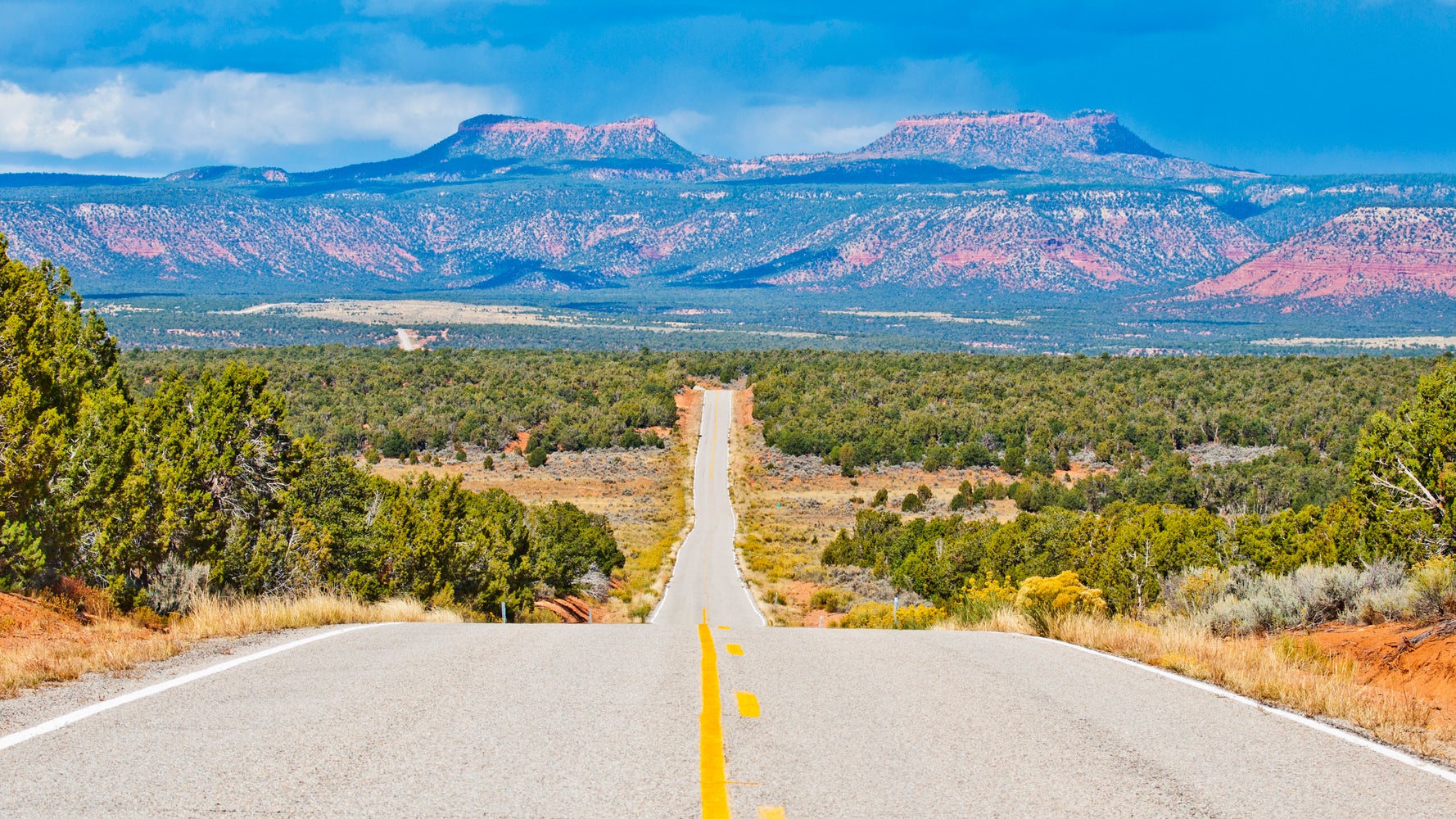 President Joe Biden will sign proclamations Friday to reverse former President Donald Trump's rollbacks of three national monuments — two in Utah and a third off the Atlantic coast — restoring them to their original boundaries and reinstating more stringent safeguards.
The long-anticipated move, which was confirmed late Thursday by the White House, comes one year to the day after Biden and Vice President Kamala Harris released their plan for tribal nations.
That plan included a commitment to "take immediate steps to reverse the Trump administration's assaults on America's natural treasures," including orders that drastically shrunk the Bears Ears and Grand Staircase-Escalante national monuments.
Biden is scheduled to sign the proclamations during an event Friday afternoon. The action is part of a broader administrative effort to conserve lands and combat global climate change, the White House said in a statement distributed late Thursday.
In 2017, Trump carved more than 2 million acres from the Utah sites — the largest rollback of federal land protections in U.S. history. The boundary of Bears Ears, a 1.35 million-acre landscape that is sacred to several Native American tribes, was shrunk by 85%. The nearby 1.87 million-acre Grand Staircase-Escalante ― the largest land national monument in the country, rich in both archeological and paleontological resources ― was cut roughly in half.
Biden will restore both monuments to their original footprint while retaining approximately 11,000 acres that Trump added to Bears Ears in 2017. He'll also reinstate prohibitions on commercial fishing within Northeast Canyons and Seamounts Marine National Monument, a 4,900-square-mile protected site off the East Coast.
In recent weeks, Native American tribes and environmental groups have grown frustrated with Biden over what they saw as delayed action. In a Sept. 22 letter to the president, the Bears Ears Inter-Tribal Coalition, made up of the five Native American tribes that petitioned the Obama administration to establish Bears Ears, called on Biden to take "immediate action" to restore the monument and expand its boundary.
"We have tried to be patient and respectful as we await your decision on restoration. However, the longer action is not taken, real harm, much permanent, is occurring on this sacred landscape," wrote coalition co-chairs Clark Tenakhongva, vice chairman of the Hopi Tribe, and Henry Stevens Jr., a representative of the Navajo Nation.
Dozens of progressive organizations sent their own letter Thursday in support of the coalition's demands.
"President Biden did the right thing restoring the Bears Ears National Monument," Shaun Chapoose, a coalition member and chairman of the Ute Indian Tribe Business Committee, said in a statement responding to Thursday's news. "For us, the Monument never went away. We will always return to these lands to manage and care for our sacred sites, waters, and medicines. The Monument represents a historic opportunity for the federal government to learn and incorporate our tribal land management practices that we developed over centuries and are needed more now than ever."
Utah Republicans, however, were quick to condemn Biden's looming action.
"Yet again, Utah's national monuments are being used as a political football between administrations," Sen. Mitt Romney (R-Utah) said in a post to Twitter.
On his first day in office, Biden signed an executive order that directed the Interior Department to review Trump's decision to gut the protected sites, and to recommend whether to undo the changes.
In June, Interior Secretary Deb Haaland submitted a report to the White House, reportedly advising Biden to restore Bears Ears and Grand Staircase-Escalante to their original size, and to reinstate fishing and deep-sea mining restrictions in Northeast Canyons and Seamounts Marine National Monument, a 4,900-square-mile site off the East Coast.
"I know there's a lot of folks who are anxious," Haaland told HuffPost on a call with reporters in late September. "I have every confidence that President Biden will do what he promises."
It is unclear if Friday's expected action will include restoring protections for Northeast Canyons.
Haaland's first trip as interior secretary was to the Utah monuments in April. There, she visited ancient petroglyphs and cliff dwellings and met with monument stakeholders, including tribal leaders who felt ignored and betrayed by the Trump administration's sham review and subsequent rollbacks. Haaland, a member of the Pueblo of Laguna tribe in New Mexico, made history in March when she became the first Native American Cabinet secretary in U.S. history and the first Native American to lead the 172-year-old Interior Department. Her confirmation was a historic moment for Indigenous communities across the country, and Haaland has made investing in Indian Country a top priority.
"With humility and gratitude, part of my role at the department is to be a megaphone for tribal issues and bring Indigenous representation to the highest levels of government," Haaland wrote in an op-ed this week in Indian Country Today.
In the nearly four years since Trump's rollbacks, hundreds of thousands of acres, and the archeological and cultural sites found on them, have been at increased risk from ballooning visitation and potential extractive development. The Trump-era rollback carved an estimated ​​74% of the more than 100,000 known cultural and archaeological sites out of the Bears Ears boundary, according to the local conservation group Friends of Cedar Mesa. One archeologist told HuffPost that stripping these sites of the protections that the monument designation afforded was a "worst-case scenario."
In their recent letter to Biden, the tribal coalition included photos of rock art — a pair of human handprints — in Bears Ears before and after vandals covered it in mud.
"Each day that passes without national monument protection for numerous sacred sites and irreplaceable cultural resources risks desecration, looting, vandalism, and misinformed visitation to an area that contains the exact kind of antiquities that inspired the creation of the Antiquities Act," the coalition's recent letter to Biden read. "These artifacts, considered by us to be messages our ancestors meant for us to see and incorporate as lessons into our present, are literally being erased."
Since December, at least eight new hardrock mining claims have been staked on lands that Trump removed from Bears Ears, according to the coalition.
Most Related Links :
newsbinding Governmental News Finance News